EFF Officially launched our competition to promote the use of Ethanol at the Mahonda Secondary School, Zanzibar on Friday. The project is in partnership with the Zanzibar Sugar Factory which plays an integral role in the economy of Zanzibar and the neighbourhood of the Mahonda school. Together EFF and the Zanzibar Sugar Factory are working towards educating the next generation on clean energy, environmental protection and the impacts of climate change at the global, regional and local levels.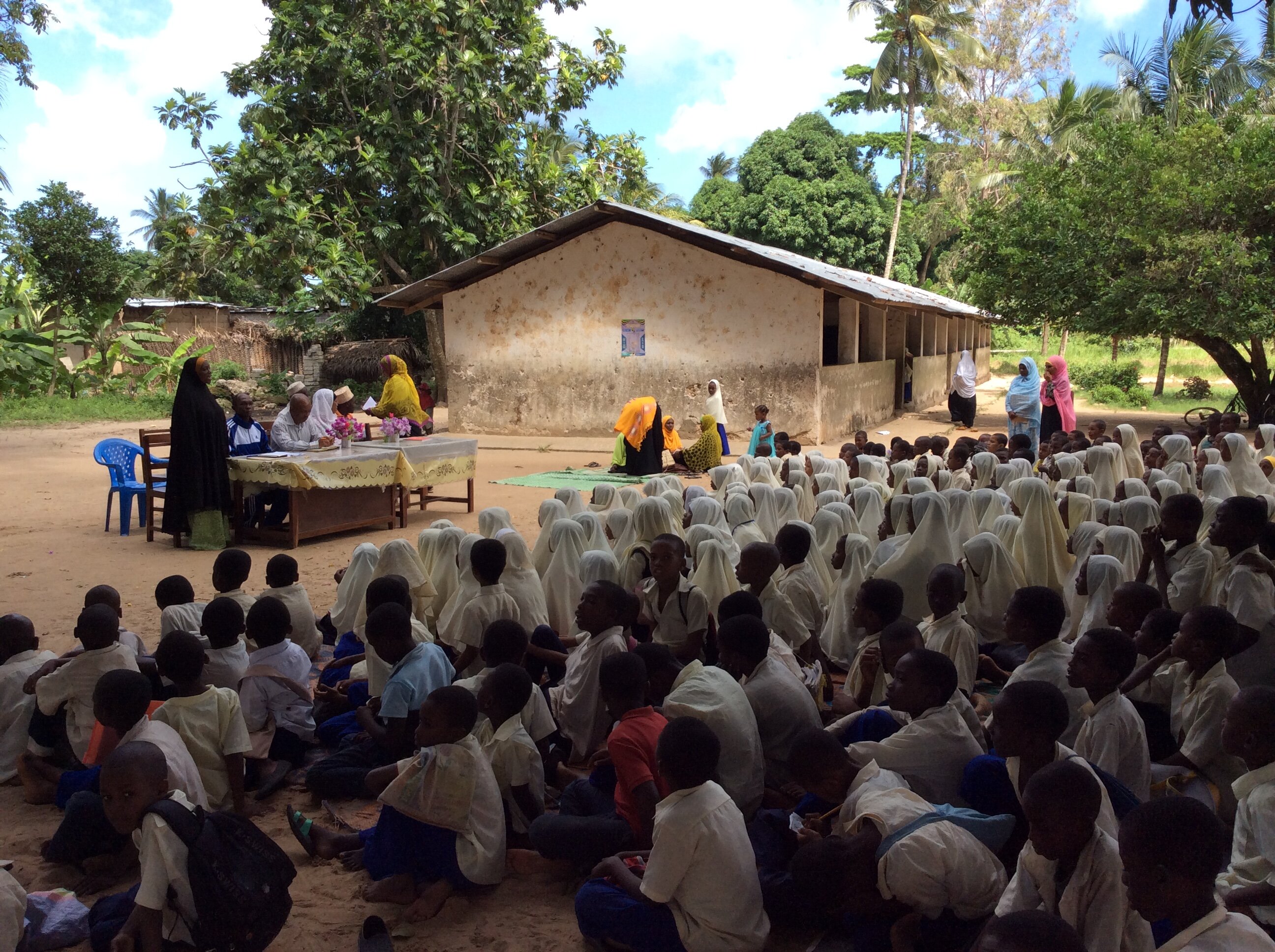 Promoting SDG 7 amongst the 150 Form Four students of Mahonda Secondary School
This educational awareness campaign centers around the students through educational demonstrations, teaching Form 4 students how to cook with Ethanol and the benefits not only to climate change, but also to the local economy. The students were given the opportunity to learn about clean energy and ethanol as and environmentally friendly and time-saving alternative to traditional methods of cooking with charcoal or firewood.
---

EFF is working with the Civics, Geography and Science teachers at Mahonda Secondary School to introduce this pilot project
After this successful day of demonstrations and awareness the students have each been given the chance to take an ethanol stove home for the week, with ethanol donated by the Zanzibar Sugar Factory, as a trial. After which they will compose reports on climate change and the impact of health and environmental degradation due to the production and use of charcoal. Out of the reports, the fifteen best will be awarded an ethanol stove and a supply of denatured ethanol to further promote the use of clean energy cooking alternatives throughout the community.
---

The partnership with Zanzibar Sugar Factory will provide free ethanol for up to three months use for the top fifteen students
EFF is dedicated to promoting the Sustainable Development Goals and through our work with smallholder farmers in Tanzania we have seen first-hand the environmental impact of the use of charcoal as a traditional method of cooking. Through the implementation of this first ethanol awareness campaign EFF is committed to expand the use of clean energy and further promote SDG 7: to ensure access to affordable, reliable, sustainable and modern energy for all